Upcoming Events
DUE TO COVID-19 PLEASE SEE THE ANNOUNCEMENTS BOARD TO THE RIGHT OF THIS FOR THE MOST UP-TO-DATE INFORMATION - Subject to change
–FEBRUARY 18th – PUBLIC SERVICE ANNOUNCEMENT–
Sometime in the new 2-3 weeks there will be 1 or 2 orange and white helicopters in the area of the Village and Potter Mtn. Road.  Eversource will be installing Optical Ground Wire on top of the power line structures.
— — — — — — — — — — — — — —
DOG LICENSES are available at the Town Hall and are due by APRIL 1st.  A notice will be sent out to every dog owner on record by February 12th.  Rabies certifications and checks can be dropped off in the mail box on the railing by the Town Hall door.  The Town Clerk is available on Thursdays between 8:00 a.m. and noon.  Please feel free to call the Town Hall at 738-5225.
— — — — — — — — — — — — — — — — — — — — —
TOWN POSITIONS –
LIST OF TOWN OFFICES THAT WILL BE ON THE MAY 2021 BALLOT
— — — — — — — — — — — — — — — — — — — — — —
For your information —
HOUSEHOLD HAZARDOUS WASTE COLLECTION IN ADAMS ON 4-24-21
PAPER SHREDDING EVENT IN WILLIAMSTOWN ON 5-8-21
— — — — — — — — — — — — — — — — — — — — — —
—ALL THINGS COVID—
UPDATE as of February 23rd —
As of February 18 individuals that are 65 and older, residents and staff of senior affordable housing, and people with 2 or more comorbidities are eligible to receive the vaccine.
Please visit www.getvaccinatedberkshires.org or maimmunizations.org to register.  Currently no vaccination appointments are available.  As the vaccine becomes available registration appointments will also become available.
Veterans are able to get their vaccinations in North Hampton – please call 413-584-4040 to schedule an appointment.
…
The Berkshire Vaccine Collaborative is continuing to coordinate COVID-19 Vaccination Clinics at the Field House at Berkshire Community College in Pittsfield, at the St.Elizabeth of Hungary Park Church in North Adams and at W.E.B. Du Bois Regional Middle School in Great Barrington.  Please understand that the number of available appointments is limited by the amount of vaccines currently being distributed by the state and federal governments and it will likely take several weeks to meet the demand of eligible residents.
The Berkshire Vaccine Collaborative has a website with comprehensive and up-to-date information on the vaccination process and how to schedule vaccination appointments. Please visit www.getvaccinatedberkshires.org or maimmunizations.org to register.  You can also call the Berkshire COVID Hotline, 413-449-5575 (updated 2/18/21).  If you have questions feel free to call Lydia at the Town Hall and she will try to help you 413-738-5133.
When new clinic appointments become available, BHS, CHP, the Berkshire County Boards of Health, and local public health officials will make announcements on both getvaccinatedberkshires.org and the COVID hotline, as well as through local media and social media.
We ask that you please remain patient as we vaccinate everyone in turn, according to the priorities established by the Commonwealth of Massachusetts. Please remember to help keep the community safe until we are all vaccinated by wearing a mask, washing your hands, and continuing to social distance.
———
Copy the link below to see when you can receive the COVID vaccine.
https://www.mass.gov/info-details/when-can-i-get-the-covid-19-vaccine
More information can be found here at iberkshires –   https://www.iberkshires.com/story/64053/Berkshire-County-Has-8-Vaccination-Sites-for-Phase-2-Rollout.html
COVID Hotline number: 413-449-5575
— — — — — — — — — — — — — — — — — — — — — — — —
REMINDER –  Please follow all of the Covid-19 protocol.  In regards to business at the Town Hall, please call ahead and whenever possible use the mail box on the stair rail for drop off of tax payments etc.  Thank you!
— — — — — — — — —
BE AWARE of Vaccination scams…
2020-12-21.MA SMP COVID-19 Vaccination Scam Alert
— — — — — — — — — —
HELPFUL INFORMATION
— — — — — — — — — — — — — — — — — — — — — —
FUTURE SITE OF HANCOCK VETERANS MEMORIAL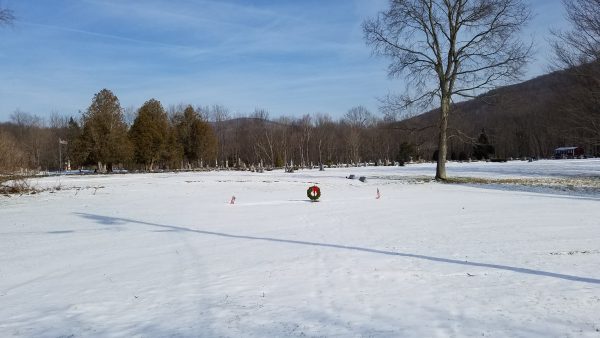 For photographs of the work that was done to clear the land for our Veterans Memorial click on PHOTOS in the bar at the top.  A huge THANK YOU to all of the volunteers.  By now everyone should have received letters requesting donations from the Veterans Memorial Committee.  Please consider giving to this very worthwhile Town project.  Click on the following link to see the letter & the form to return with your donation.  THANK YOU!
PLEASE NOTE – If you are thinking about purchasing a paver please submit your paperwork and payment ASAP.  The committee would like to order the majority of the pavers soon, but will be happy to accept others after that date also.  Thank you.
VETERANS MEMORIAL FUNDRAISER LETTER
—  —  —  —  —  —  —  —  —
SPECTRUM/CHARTER/INTERNET
If a salesman stops by your house when you are not home and leaves a business card – please call the number on the business card – DO NOT CALL the 800 number.  Every address is assigned to a salesman.
If you are having issues with your newly installed Spectrum – because of all the different zip codes the Town has – DO NOT CALL the 800 number – please call your Spectrum Salesman.
Spectrum representatives have specific addresses assigned to them and will only approach the homes currently assigned to them.  They will be wearing Spectrum Badges around their necks and will be driving their personal vehicles.   COVID protocols will be followed.  As they continue connecting residents more homes will be available for their Team to speak with residents.  They move in this manner to keep installations efficient and to reduce times between signing up and installation completion.  More than one attempt to reach customers will be made. If you are going to be out of town for any length of time, please call the Town Hall so we can notify Spectrum and they can make arrangements to get back to you. Spectrum asks for everyone's patience and looks forward to servicing the Town of Hancock.
—  —  —  —  —  —  —  —
— — — — — — — — — — — — —
HOMEWORKS ENERGY – No-Cost Virtual Home Energy Assessment
— — — — — — — — — — — — — —
FARMERS MARKET & FOOD PANTRY INFORMATION 6-22-20
Yoga classes have been suspended until further notice.
Hancock is a quiet, peaceful town about twenty miles long and three miles wide, bordered on the east by the famous Berkshire hills, and on the west by the rugged Taconic range.  
Hancock is the longest and narrowest town in Berkshire County.  The northern portion of the town is separated from the southern portion by a mountain.  One has to drive through a couple of towns to the east or drive west into New York to get from one end to the other.