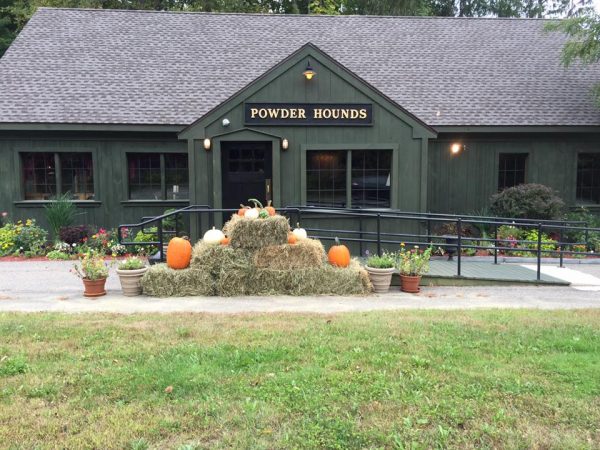 137 Brodie Mountain Road
Hancock, MA
PLEASE CALL AHEAD TO MAKE SURE THAT THEY ARE OPEN.
Located on Brodie Mountain Road at the entrance to Jiminy Peak.
Established in 1947 as Hanson's by Clara and Carl Hanson.  They opened up their home
to locals and tourists alike who loved to eat, drink, ski, dance and be merry!
In 1998, their nephew inherited the business and in 1999 opened it as Powder Hounds Restaurant – a 'Powder Hound' being an avid skier.  Twenty years later Powder Hounds is still in the same family serving tourists and locals year around.
For menus and hours please check out our Facebook page.  Cheers!