Upcoming Events
DUE TO COVID-19 PLEASE SEE THE ANNOUNCEMENTS BOARD TO THE RIGHT OF THIS FOR THE MOST UP-TO-DATE INFORMATION - Subject to change
The Town offices will be closed Monday, January 18 in observance of Martin Luther King, Jr. Day.
— — — — — — — — — — —
Copy the link below to see when you can receive the COVID vaccine.
https://www.mass.gov/info-details/when-can-i-get-the-covid-19-vaccine
— — — — — — — — —
REMINDER – With the holidays upon us please remember to follow all of the Covid-19 protocol.  In regards to business at the Town Hall, please call ahead and whenever possible use the mail box on the stair rail for drop off of tax payments etc.  Thank you and have a Happy New Year!
— — — — — — — — —
DOG LICENSES will be available at the Town Hall as of Thursday, January 14 and are due by APRIL 1st.    Transfer of paperwork/check can be done using the mail box on the railing by the Town Hall door. Please feel free to call the Town Hall at 738-5225.
— — — — — — — — — — —
BE AWARE of Vaccination scams…
2020-12-21.MA SMP COVID-19 Vaccination Scam Alert
— — — — — — — — — —
HELPFUL INFORMATION
— — — — — — — — — — —
FUTURE SITE OF HANCOCK VETERANS MEMORIAL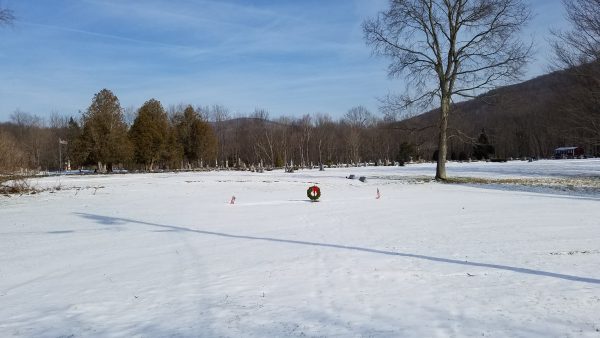 For photographs of the work that was done to clear the land for our Veterans Memorial click on PHOTOS in the bar at the top.  A huge THANK YOU to all of the volunteers.  By now everyone should have received letters requesting donations from the Veterans Memorial Committee.  Please consider giving to this very worthwhile Town project.  Click on the following link to see the letter & the form to return with your donation.  THANK YOU!
PLEASE NOTE – If you are thinking about purchasing a paver please submit your paperwork and payment by 12/31/20.  The committee would like to have the majority of the orders in by then but will be happy to accept others after that date also.  Thank you.
VETERANS MEMORIAL FUNDRAISER LETTER
—  —  —  —  —  —  —  —  —
SPECTRUM/CHARTER/INTERNET
If a salesman stops by your house when you are not home and leaves a business card – please call the number on the business card – DO NOT CALL the 800 number.  Every address is assigned to a salesman.
If you are having issues with your newly installed Spectrum – because of all the different zip codes the Town has – DO NOT CALL the 800 number – please call your Spectrum Salesman.
Spectrum representatives have specific addresses assigned to them and will only approach the homes currently assigned to them.  They will be wearing Spectrum Badges around their necks and will be driving their personal vehicles.   COVID protocols will be followed.  As they continue connecting residents more homes will be available for their Team to speak with residents.  They move in this manner to keep installations efficient and to reduce times between signing up and installation completion.  More than one attempt to reach customers will be made. If you are going to be out of town for any length of time, please call the Town Hall so we can notify Spectrum and they can make arrangements to get back to you. Spectrum asks for everyone's patience and looks forward to servicing the Town of Hancock.
— — — — — — — — — — — —
TAX COLLECTOR MESSAGE – The Fiscal 2021 Real Estate and Personal Property tax bills were mailed out on 11/20/20.  The first half payments on bills over $100.00 are due 12/29/20.  Bills under $100.00 are due and payable in FULL by 12/29/20.  Questions on assessments, please contact the Board of Assessors.
—  —  —  —  —  —  —  —
— — — — — — — — — — — — —
HOMEWORKS ENERGY – No-Cost Virtual Home Energy Assessment
—  —  —  —  —  —  —  —  —
As of Monday, August 17th the Town Hall has reopened for in-building business.  Please note the signs along the driveway when driving in so that you know which building entrance to use – depending on what you need.  Masks and social distancing is required.  Thank you for your cooperation.
— — — — — — — — — — — — — —
Balance class has resumed at the Town Pavilion on Clark Road.  It is held every Tuesday from 11:30 a.m. to 12:30 p.m. weather permitting at a cost of $3.00 per person.
— — — — — — — — — — — — — —
UNTIL FURTHER NOTICE – The Board of Selectmen meetings will be held on the first and third Wednesdays of each month at the Town Hall at 4:30 p.m. starting May 6th.
FARMERS MARKET & FOOD PANTRY INFORMATION 6-22-20
Yoga classes have been suspended until further notice.
Hancock is a quiet, peaceful town about twenty miles long and three miles wide, bordered on the east by the famous Berkshire hills, and on the west by the rugged Taconic range.  
Hancock is the longest and narrowest town in Berkshire County.  The northern portion of the town is separated from the southern portion by a mountain.  One has to drive through a couple of towns to the east or drive west into New York to get from one end to the other.